Preview against Estonia-Since We Don't Have Many Sits Left, We Can At Least Win This Match! UPDATE!
September 1st, 2011 | by: Zala |

Comments Off
DAMN! I didn't post the whole post before so read this one it's the original one! I'm so sorry!
Yeah…sits…Last weekend the biggest derby in Slovenia was happening at Stožice stadium. And as always Mariobor fans-Viole and Olimpija fans-Green Dragons wanted to pull out a few "useless" chairs. This became a habit in Slovenia and personally I hate it. It's just UGH! I mean…WHY DO YOU HAVE TO KEEP DOING THAT?!
I was angry. Pull each others clothes, shoes, cars, WHATEVER! Just don't ruin stadiums, especially new ones. NO YOU MUSTN'T RUIN ANY STADIUMS AT ALL FOR GOD'S SAKE!
I'm sorry I had to get it out, it just really annoys me-.-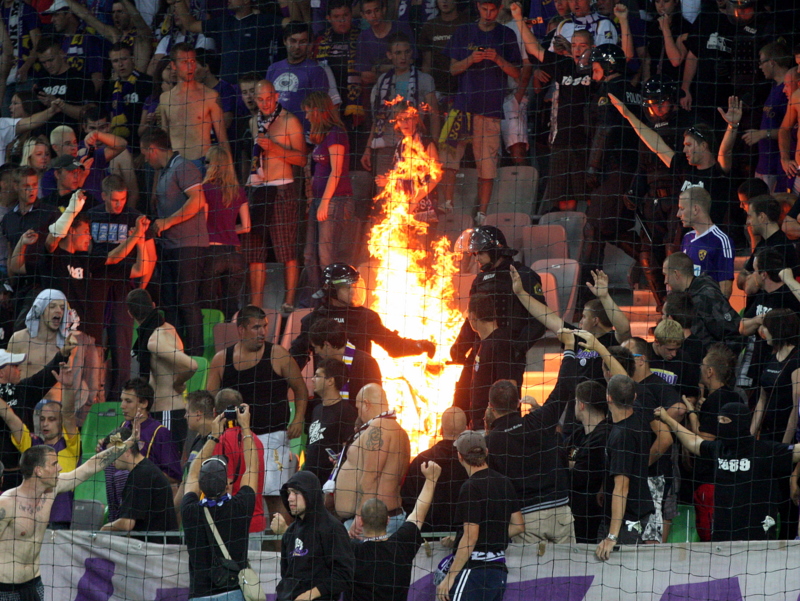 Yes…this are our fans. We should be really proud of them, they can make fire! -.-"

Anyway. As you noticed in my previous post(if you read it) our national team isn't in their best form. AT ALL(I love caps lock, have you noticed?:D) Tomorrow, Friday the 2nd September in Stožice we play against Estonia.
This time Kek decided to put our always important goalscorer(who I don't like very much) Zlatko Dedić to rest.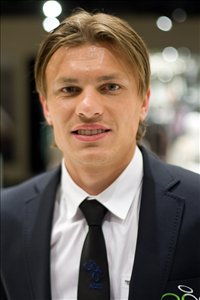 He's not just very good at scoring the most important goals, he also has an amazing taste in hairstyles.
Kek came up with this call ups:
Goal keepers:
Vid Belec, Crotone
Jasmin Handanović, Maribor
Samir Handanović, Udinese
Defenders:
Mišo Brečko, Köln
Boštjan Cesar, Chievo
Branko Ilić, Lokomotiva Moskva
Bojan Jokić, Chievo
Matej Mavrič Rožič, Kapfenberg
Marko Šuler, Gent
Miral Samardžić, Šerif Tiraspol
Mitja Viler, Maribor
Midfielders:
Armin Bačinović, Palermo
Valter Birsa, Genoa
Josip Iličić, Palermo
Andraž Kirm, Wisla Krakov
Robert Koren, Hull City
Aleksander Radosavljević, ADO Den Haag
Dare Vršič, Olimpija Ljubljana
Attackers:
Zlatan Ljubijankić, Gent
Milivoje Novaković, Köln
Tim Matavž, Groningen
Nejc Pečnik, Krila Sovjetov
My personal thoughts about this game is: PLEASE, PLEASE play new guys! I'd love to see Matavž, Iličić and Bačinović.
So let's see. Out keeper is as always the best goalie in the world-Samir Handanović. Then our defenders will probably be Jokić, Ilić, Cesar and Brečko. Šuler won't be able to play on this game, because of too many yellow cards
But at least he'll be able for our next game on 6th September in Italy against. Guess who? Italy…again-.-
No, let's leave Italy at the back of our minds for now, we have to win against Estonia first
(hopefully). Midfielders: Probably Birsa, Kirm, Koren and Radosavljević. But I'm hoping for Iličić, Bačinović, Birsa and someone else just not Koren. Let's keep him for the second half.
Attackers: Novaković and Matavž. Yeah, I'm a dreamer but I'm not the only one :p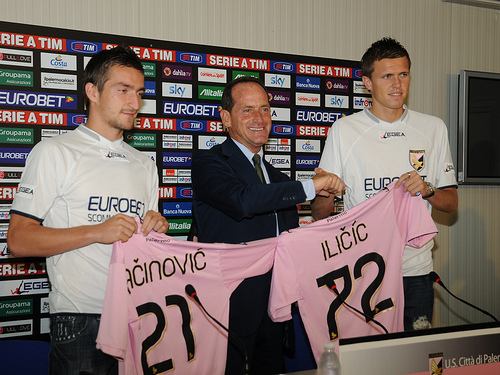 PINK POWER!
However
I personally haven't seen the game against Belgium, but I heard they played very very badly and the fans started whistling. It was so bad.

Estonia is a country that can surprise us and I'm 150 percent sure they will. So yes, Koren out he just isn't in form, I'm really sorry. We have to find a new line up, otherwise we are screwed. We can't even hold the ball and Bačinović is the one who can make the opposite happen. Iličić is the one who can connect the attack with midfield and Birsa is the one to shoot. Matavž is very good at running, shooting and making chances. Novaković is just the reliable one. I would like to si our Etien Velikonja in the national team, but obviously he is still too young. I just want more energy. And I certainly don't want Mavrič-Rožić. We mustn't rely on Samir that much. Yes he is perfect, but we have to stop attackers BEFORE they come into the box. Samir won't be always there to save us. Midfield has to step up a notch. We can't lose the ball every time. Bačinović is the aggressive one and he can steal the ball any time he wants to. We need more aggression, more energy and many more passes. We need to show them we want to win. We need to play hard. Samir passes the ball to Brečko, Brečko passes it to Bačinović, he aggressively comes forward and passes it to Birsa, he makes a good assist to Matavž and we are through. But we have to WANT it. Not just play it.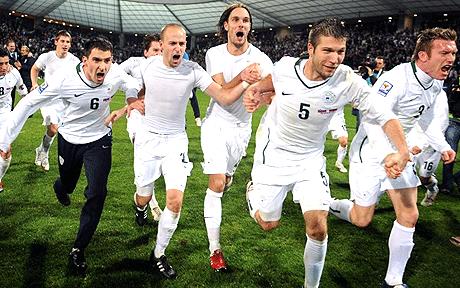 This are the faces that want to win(against Russia).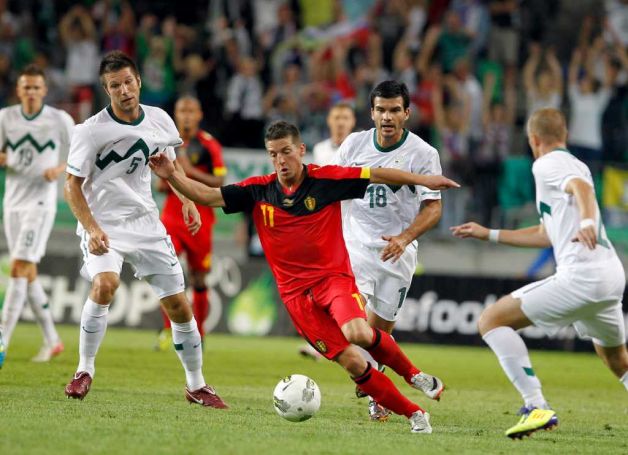 And these are the faces that say(look at Cesar): "Eh man, he's through. I won't catch him either way, so why should I try. I'll just stop and lie down. Maybe have a beer or two…"
But the players aren't the only ones that don't try hard enough. FANS! FANS ARE JUST LAZY AS HELL! Every time there's a game they either sit and don't cheer out loud or whistle and complain about how bad our team is. Fans, I'm begging you. Stand up, cheer out loud and make our boys hear us because if they do they'll be more confident, they'll believe in winning and they'll try harder. If we whistle, we just bring them down and take all the hope left from them. So I'm begging you. Stand up, jump, scream and KDOR NE SKAČE, NI SLOVENC! HEJ, HEJ, HEJ!

See you tomorrow in Stožice, don't let us down! (Tickets still avaliable here)
My prediction 2-1 for us. Yours?
Enjoy! Slovenija gre naprej!
Subscribe

Slovenia World Cup Team Blog RSS Feed

Share
Comments are closed